ANNOUNCING FLEURS DE PRAIRIE'S THIRD ANNUAL SEEDS OF BEAUTY CAMPAIGN!
We're on a mission to help make the world a more beautiful place! That's why Fleurs de Prairie is proud to announce the third annual Seeds of Beauty Campaign. The campaign is designed to recognize and support women who are dedicated to creating beauty in their communities through art, design, food, writing and beyond. Fleurs de Prairie champions creative spirits who inspire each other to #FleurishTogether.
CHECK OUT SOME OF OUR CREATORS!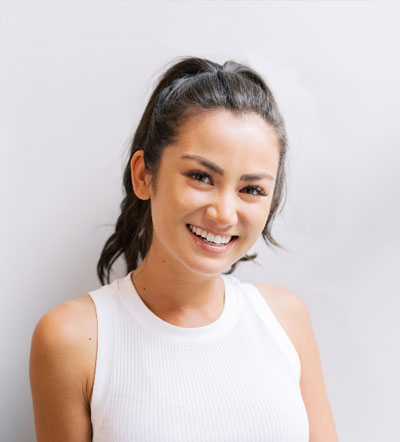 Caila Quinn Burrello, Marquee Ambassador
Caila is a New York-based Lifestyle Blogger & Content Creator at withlovecaila.com. She believes life is too short to wait to fall in love... with a job, a person, or yourself. Her blog is her little corner to connect with others on travel to self-discovery. Best recognized as the hopeful romantic on Season 20 of ABC's The Bachelor, Caila has become known as a stylish traveler that aspires to inspire. On her blog, you'll find love stories of unfiltered optimism, travel guides, simple style, and tips for those who might be a little clumsy in adulthood but live life through experiences.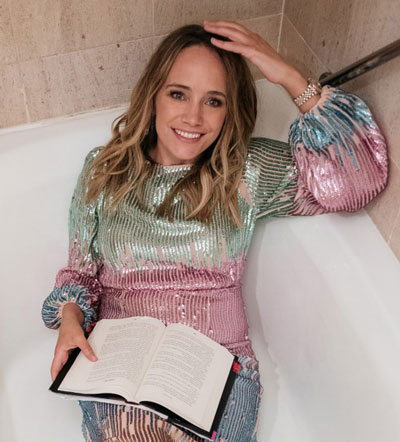 Grace Atwood, Marquee Ambassador
Grace Atwood is the founder of the women's lifestyle blog TheStripe.com, and the co-host of the Bad on Paper Podcast. She lives in Charleston, South Carolina with her cat, Tyrion. The Stripe focuses on fashion, beauty, personal style, books, wellness, and travel. Grace grew up on Cape Cod. Prior to moving to Charleston, she spent 15 years living in Manhattan and Brooklyn.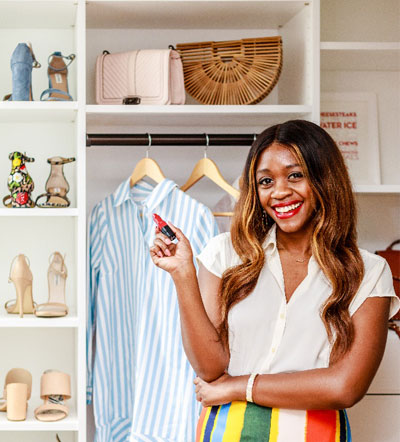 Alicia Tenise, Brand Ambassador
Alicia Tenise Chew is a newly LA-based, full-time fashion and lifestyle blogger, who provides attainable style and travel inspiration for the every-girl. After interning in the fashion industry for 1.5 years and working in various marketing roles after college, Alicia decided to take the leap and pursue blogging full-time. Alicia's blog combines affordable and quality lifestyle tips that are sure to encourage and inspire the fashion-forward adventurer. Fueling her passion for wine. Alicia received her WSET Level 1 Certification in Wine in August 2020. She plans to study for the Level 2 certification next.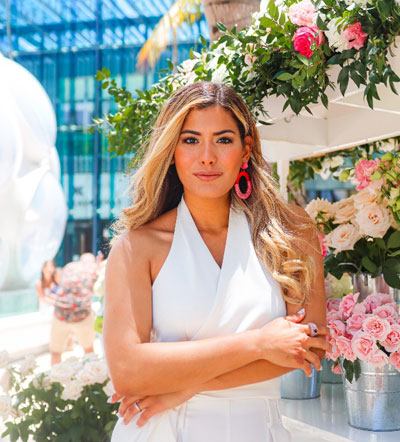 Daniela Labory, Brand Ambassador
Daniela Labory was born in Venezuela and currently lives in South Florida. She's been blogging for four years and loving every step of the journey. Besides being an influencer, she's a mechanical engineer. For several years, she's dedicated herself to finding ways to feel complete as a woman and sharing those tips with her followers. She believes that every woman can feel sure of herself, beautiful, healthy and fashionable regardless of her circumstances. Through her content, she loves to create strong connections with her followers and encourage them to follow their dreams!
THIS YEAR WE'RE DOUBLING THE GRANT TO $10K PER WINNER!
Are you dedicated to creating beauty in your community? Do you have a passion project that you'd love to see come to life? Apply for a Seed Grant to help grow your brand!

Through Seed Grants, Fleurs de Prairie will provide creators with means to positively impact the world. Seed Grants of $10,000.00 will be given to three creators who are striving to turn their passion into a reality. If selected, the Seed Grants can be used however the creator sees fit, in order to help create even more beauty around us. Seed grant winners will also be invited to a #FleurishTogether Mentorship Happy Hour, led by marquee ambassadors. They will provide one-on-one business lessons and offer guidance on how to grow and propel the winners' careers.