CONGRATULATIONS TO OUR 2021 SEED GRANT RECIPIENTS!
Fleurs de Prairie is thrilled to announce the winners of the 2021 Seeds of Beauty campaign! These three remarkable businesses will receive a $10,000 Seed Grant, and mentorship from our Marquee Ambassador's, Grace Atwood and Caila Quinn.

Thank you to all our applicants for creating beauty, inspiring passion, and helping our community #FleurishTogether.
2021 SEED GRANT WINNERS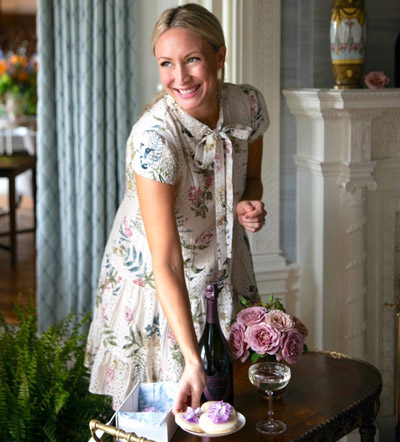 ALEXANDRA GRIFFIN, Alma Kitchen
Launched in August of 2020, Alma Kitchen aims to celebrate and protect the simple beauty of nature by creating food that is beautiful as it is delicious. Specializing in botanical shortbread made with fresh edible flowers, their handmade treats create artful and memorable food experiences that are meant to be shared with others.

Having been inspired by the landscape and cuisine of the southern French countryside, Alma Kitchen believes in taking action to preserve the beauty of nature for generations to come. For every box of shortbread sold, a portion of the proceeds are donated to plant one tree. In addition, the company employs a carbon-neutral shipping policy to offset the climate impact of carbon emissions.
Learn more about Alma Kitchen »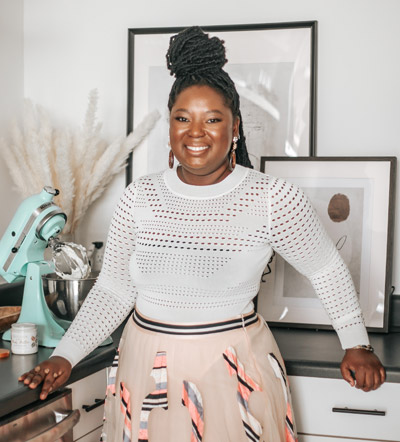 DAVIDA SELBY, Kate Lynn & Adwoa Lifestyle Brand
Born in Brooklyn, NY and raised between Accra, Ghana and Atlanta, Georgia, by a mother who had a passion for cooking, baking and making at home lotions and soaps, the seeds of DIY and hard work were planted in Davida at a young age. Davida has collected beauty tips from the Ghanaian women in her family and now she is sharing the Kate Lynn & Adwoa Skin + Body care line with women all over the world. Her entrepreneurial journey started in the fashion and beauty industry having worked with the world's top magazine publication company - Conde Nast Publications and the world's largest Public Relations Firm - Edelman PR, she gained experience through some of the world's top beauty brands. It was only a matter of time before she followed her heart and created her own product line.

In 2015, Kate Lynn & Adwoa Skin + Body care line was launched! The line is named after Davida's grandmother (Kate), sister (Lynn), and mother (Adwoa) and is true to her mission – to provide 100% natural skin care products that are not only beneficial to our skin, but also serve as tribute and source of empowerment to the women of Ghana.
Learn more about Kate Lynn and Adwoa »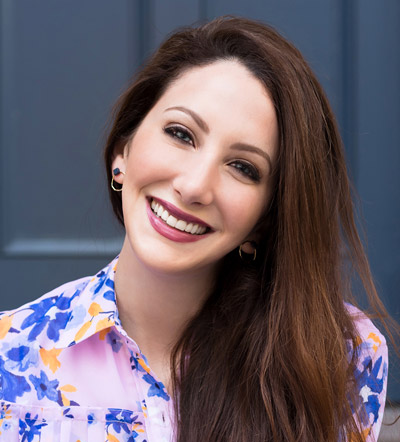 JOVANA MULLINS, Shop Alivia
Jovana founded Alivia, a womenswear brand that makes radiant clothing inspired by the artistic expressions of people with developmental disabilities. Every collection begins by transforming the artwork of creators with disabilities into bold prints and embroidery across elevated silhouettes. Each artist is compensated for their artwork and 10% of every purchase is donated to the creator's nonprofit art therapy program, providing a lasting impact for generations of creators to come. Every garment includes a scannable tag allowing wearers to see, experience and share the human story behind their clothes—and the direct impact they've made. Alivia gives purpose and voice to the previously unheard, showcasing the many talents of people with disabilities — and pushing the fashion industry further towards inclusivity.
Learn more about Shop Alivia »